How to creating sustainable revolution and be kind to yourself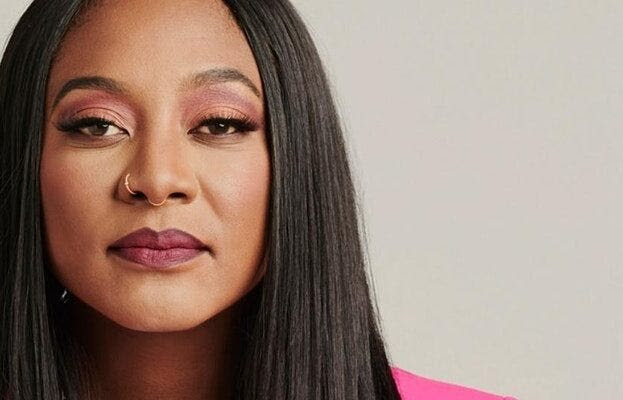 Alicia Garza, co-founder of the Black Lives Matter movement wrote a book, The Purpose of Power: How We Come Together When We Fall Apart, that left me being kinder to myself. Her words never made me feel guilty about the times I could have and should have spoken up, or left, or complained or campaigned. To her, it didn't matter that I had once been afraid to be unapologetically Black, brave, and absolute in my love of myself and my people.
Garza's masterful guide to sustainable revolutions taught me:
· how to understand power
· how to get power
· how to measure power
· how to keep power
· the language of articulate power
I spoke to her about it for ZORA.
ZORA: Why did you write this book?
ALICIA GARZA: I wanted to open the curtains so people can see what it takes to build movements like this. I've been asked so many times: 'how do [you] turn the hashtag into a movement?' And I hope this book tells people that's not how it works. I mean honestly, so much of what we're seeing now is the result of decades of work and relationship building.
It's also really the book that I wish I had 20 years ago when I started doing this work. There are so many things about social change and making change, that isn't obvious to people and for a lot of us who have gotten into this work, we learn it by trial and error.
You shared so many funny stories that I could relate to — especially about when you were caught shoplifting. Considering you are from a crime-free background, how did you feel sharing that story?
You know, I was hoping that these were stories that people could relate to and for me sharing these kinds of stories was really about helping to locate myself inside of this broader political context.
I wanted to make sure that in these conversations right, that we are stripping away what I call the superhero complex. Every time we are talking about people who make change, people who have made breakthroughs, we learn their stories in such a way where they are almost canonized unfairly.
The experiences that I shared are things like you said that a lot of us have gone through in some way shape or form. I wanted to do that because I want everyday people who are looking around and saying oh, I could never do that, to actually say oh, that's what she was going through, I've gone through that, if she can do it, I can do it!
When you were caught with a half-pound of weed in your mum's car with your high school friend, the police rolled up on you. If this police officer treated you like most police officers treat other black people you could perhaps have been on a very different trajectory.
The fact of the matter is we are very complex, and I wanted that story to help show [that] when we talk about race, we often don't connect it in the ways that it should be. We don't go deep enough.
I wanted to use that story as an example to show how sometimes we focus on the exception to the rule, as opposed to the rule itself. If there had been different elements in my story, it would have been like the story of so many other people who have been criminalized for marijuana. [People] who don't get a second chance.
In a lot of ways this isn't about good people or bad people. That police officer, in particular, really did use his discretion and saw something that he clearly felt was not threatening, but had anything else in that story changed, who I was in the car with, my license address, was where I was, then it would have been very different.
So often when we're talking about criminal justice, when we're talking about crime, we have this conversation that's about good and bad people, but actually, it has everything to do with power and privilege. It had everything to do with the environment that the officer was in, and how he perceived me. I was hoping that the story could shed some light on the ways in which race and gender and class intersect to really determine people's life outcomes and life chances.
That was key in your book: a really profound explanation of intersectionality and diversity.
I'm somebody who believes that words mean things and words matter and so intersectionality and diversity and the difference between them are actually really important because one maps power and the other maps presence. As my friend and co-conspirator Rashad Robinson from Color of Change always says, "presence is not power, power is power." So, when we're looking at intersectionality what I really wanted people to be able to do was understand is how to create change that does not marginalize the conditions or the experiences of others.
The intersectionality chapter helps us understand who has power and who doesn't. It also gives us a road map for how to change that and that is very different than making sure you have black people working at your company, that is very different than I think how we approach a lot of diversity and inclusion type of work. It's really about how do we transform power dynamics so that actually changing people's material conditions
Black Lives Matter was created by three women and is the first civil rights movement headed by women who are not in a supporting function. Why is that important?
Black Lives Matter is our generation's stamp on a movement that is generations old. I think what we're learning after having fought for freedom, and justice, and equality for so long, is that the whole point of movements is to make sure nobody gets left behind.
So, I think, where previously we were relegated to support roles inside of movements, we recognize that we're just replicating the same dynamics that we say we're fighting against.
We really need to project the world that we want to live in, and it cannot wait, and we must not remain comfortable. The leadership of people who have been left out and left behind is what makes movements transformative. In the book, I do talk a lot about some of the lessons that we are learning through this iteration of the movement and some of the lessons that we still have yet to get right.
I really liked was the way you were able to turn the mirror on us as Black people and look at the ways in which we exclude others even within our own community. How has prejudice affected the movement or even affected your work?

Well it really impacts who gets to participate and who feels ownership over a movement for change. I know so many people who want to be a part of change efforts, but they can't find a place that will accept them.
I think what is unique about this movement is that we are committed to making sure that nobody gets left behind and of course there are contradictions inside of that. I know queer women, queer people, who are on the front lines every single day but we're running into these same challenges.
A lot of that has to do with the stories we tell about movements that I think have become fairy tales. We don't tell the stories of people like Bayard Rustin who was a gay man during the last period of civil rights. We only talk about Martin Luther King right, we only talk about Malcolm X, we talk about heterosexual cisgender men, when actually there were a lot of people who did not fall inside of that definition who were instrumental to the strategies and the victories of the movements that we hold so dear.
I loved the way in which you linked your contribution to the movement across generations — particularly to activists like Sojourner Truth. I can see you're a big fan of hers. Why do you like her?
We didn't start this movement, it's actually very old; we didn't just come up with all these frameworks. We were influenced by them and were impacted by them and that's because they came before us.
Now we're able to put our stamp on the movement as Black women, Black queer folks, Black gender nonconforming people, Black folks on the margins who have been revolutionizing change for a very long time.
We've been demanding our place and we've been demanding that our experiences be taken seriously. It is women like Sojourner Truth who called out being excluded from the suffrage movement on behalf of Black women everywhere right, and her intervention actually shaped feminism in a different way.
It's people like the Combahee River Collective who challenged white feminism and talked about the ways in which we don't have the luxury of leaving our people behind whether they be men, women, queer people, or poor people.
Your background is actually quite interesting because the man who raised you is Jewish. I wondered if having the love and the investment from a non-Black person changed the way you saw the cross-sectional building of movements?
I think my upbringing is unique in the sense that I got to cross a lot of worlds and I was able to see a lot of different perspectives. I grew up so unconventionally that it allowed me to have a lot of compassion and empathy where it might be lacking in others.
I don't believe that all people are one way or the other way. I've actually seen the complexities in various communities and have had my life shaped by them. I'm curious about people. I love hearing those complexities and nuances, things that you wouldn't expect about somebody's story, and what I wanted to do here in this book is offer my own complex story.
How does money and its management play a role in the sustainability of movements?
I think that we don't pay enough attention to the fact that we need resources to do this work. Lots of people kind of look at the work that we do as like charity work, but it is far from that.
From the US perspective, you know we've always had people in our communities who have helped to make sure that change was resourced. It's a tradition that comes out of our faith, churches, and things like that. People who get taken care of so that they can kind of lead the flock.
I don't think that we can depend on philanthropy to create the kind of change that we seek as the movement — the work is about changing the rules. It is about changing how power operates and that is both a money question but it's also a functional question.
How do we support the movement?
Join a group, find a group of people who share your ideas and passions. At every opportunity, you pay homage to those before you and use their energy and knowledge to build and strengthen or sustain you as you go forward.
We all come from somewhere, so it's really important to me that people understand that many of us right, we didn't just fall from the sky. We're not a random assortment of individuals who are superheroes. We are networked, we have been mentored and loved on by people who have also attempted what we're trying to do.
Hopefully, we will also be mentors and breadcrumb droppers for the people who come next, so it's important to share our courage and our conviction with each other and the people who dared to do it before us.